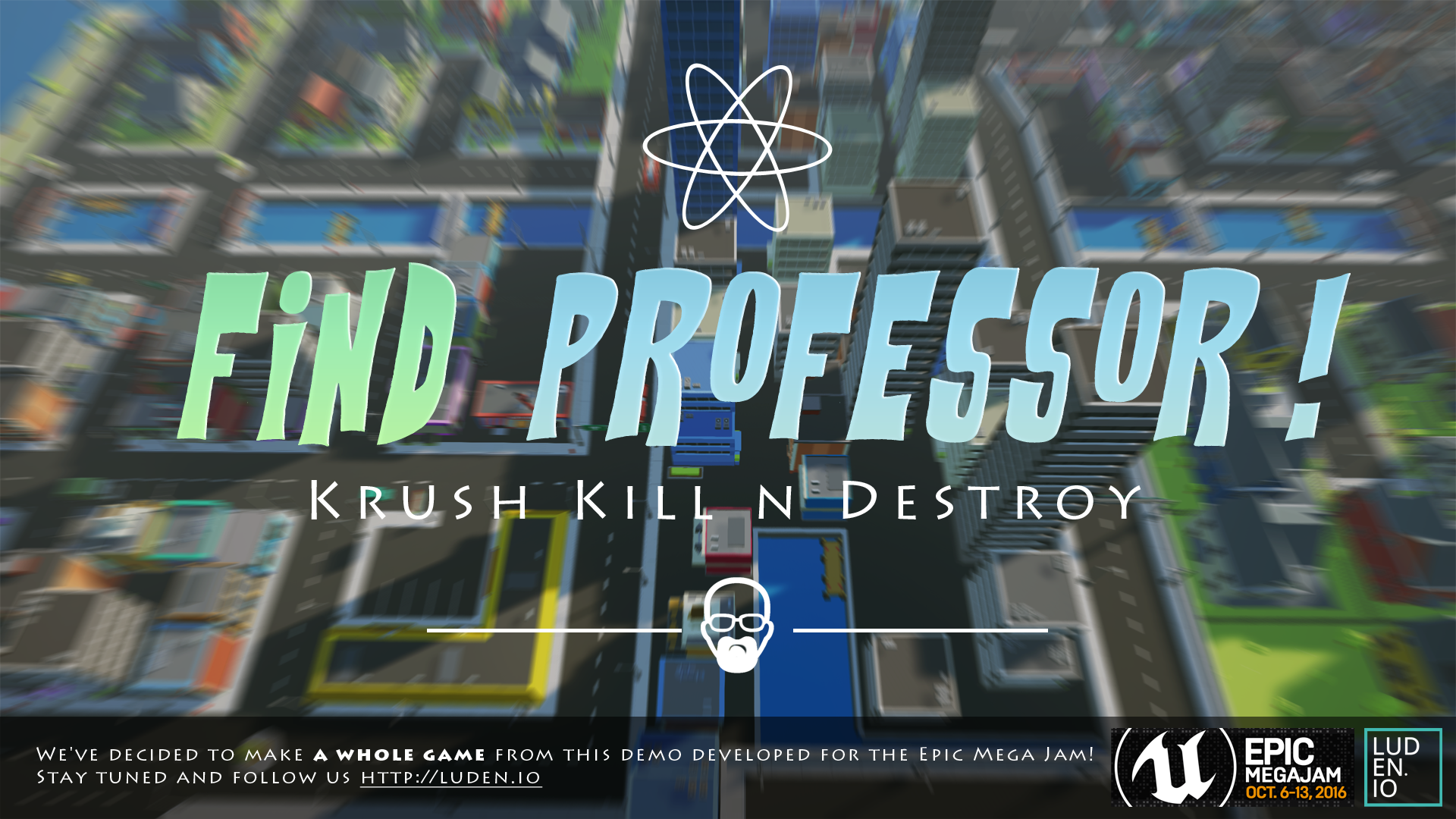 Find Professor VR (HTC Vive & Oculus Rift)
--------

After receiving very positive feedback we've decided to make a whole game from this demo, developed for the Epic Games Mega Jam!
Stay tuned and follow us http://luden.io
--------
You're a giant robot, you were created in a hidden science lab (disguised as a normal building) and you're not happy about it. It's time to find your creators "those evil professors" and settle the score!
HTC Vive and Oculus Rift are supported. Hand controllers are required.
Developed for Epic Mega Jam 2016