What is Craftomation 101?
Craftomation 101 is a craft automation game about funny programmable robots CraftoMates who can move, eat, and craft things needed to terraform a frozen planet.
Hey mates!
Just like the sources of heat gradually warm out the surface of the mysterious planet in Craftomation 101, we keep slowly but steadily improving its looks.
And it's literally starting to show! It was months of preparations, but after the past couple of updates the game has visually evolved beyond recognition! Hope you like those new graphic treats this update brings you!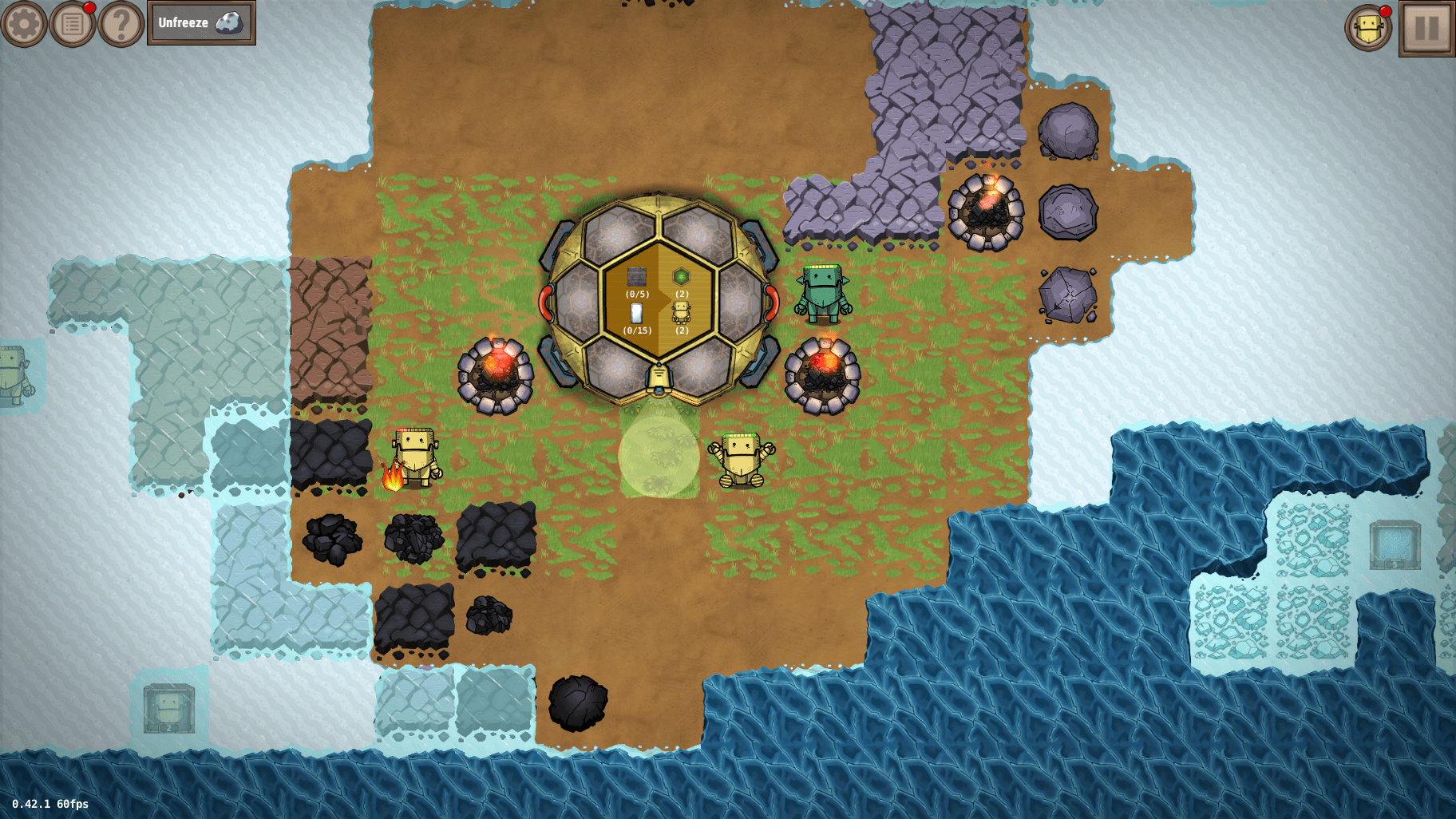 Version 0.42 Released!
Adjacent Resource tiles now visually stack with each other
Adjacent Frozen tiles now stack too, into one epic layer of ice
During late game stages, grass starts growing in the warmed-out areas
Hard ice now can be harvested for Ice and molten with Heaters
Performance optimization
Important Links
Share your feedback on Discord
Wishlist on Steam
Follow us on Twitter
Files
x86_64-darwin.0.42.1.217.zip
35 MB
Aug 04, 2022
x86_64-win32.0.42.1.217.zip
34 MB
Aug 04, 2022
x86_64-linux.0.42.1.217.zip
33 MB
Aug 04, 2022
js-web.0.42.1.217.zip
Play in browser
Aug 04, 2022
Get Craftomation 101: Programming & Craft