What is Craftomation 101?
Craftomation 101 is a craft automation game about funny programmable robots CraftoMates who can move, eat, and craft things needed to terraform a frozen planet.
Hey mates! So many of you have been asking for them and they have arrived: the glorious variables are finally here, allowing you to store and evoke parameters and code a more complicated code! The proper manual to explain those is just on the way, but if you're familiar with programming mindframe, you'll get them in no time. Happy coding!
Version 0.44 Released!
Added find_and_pick command, which prompts a Craftomate to pick up a unit of a selected resource, if it's available
Reworked path finding for Craftomates to prevent them from trying to cross a blocked tile
Reworked resource generators spawning algoritm, to prevent situations when a resource stash is visibly present, but is actually depleted, and vise versa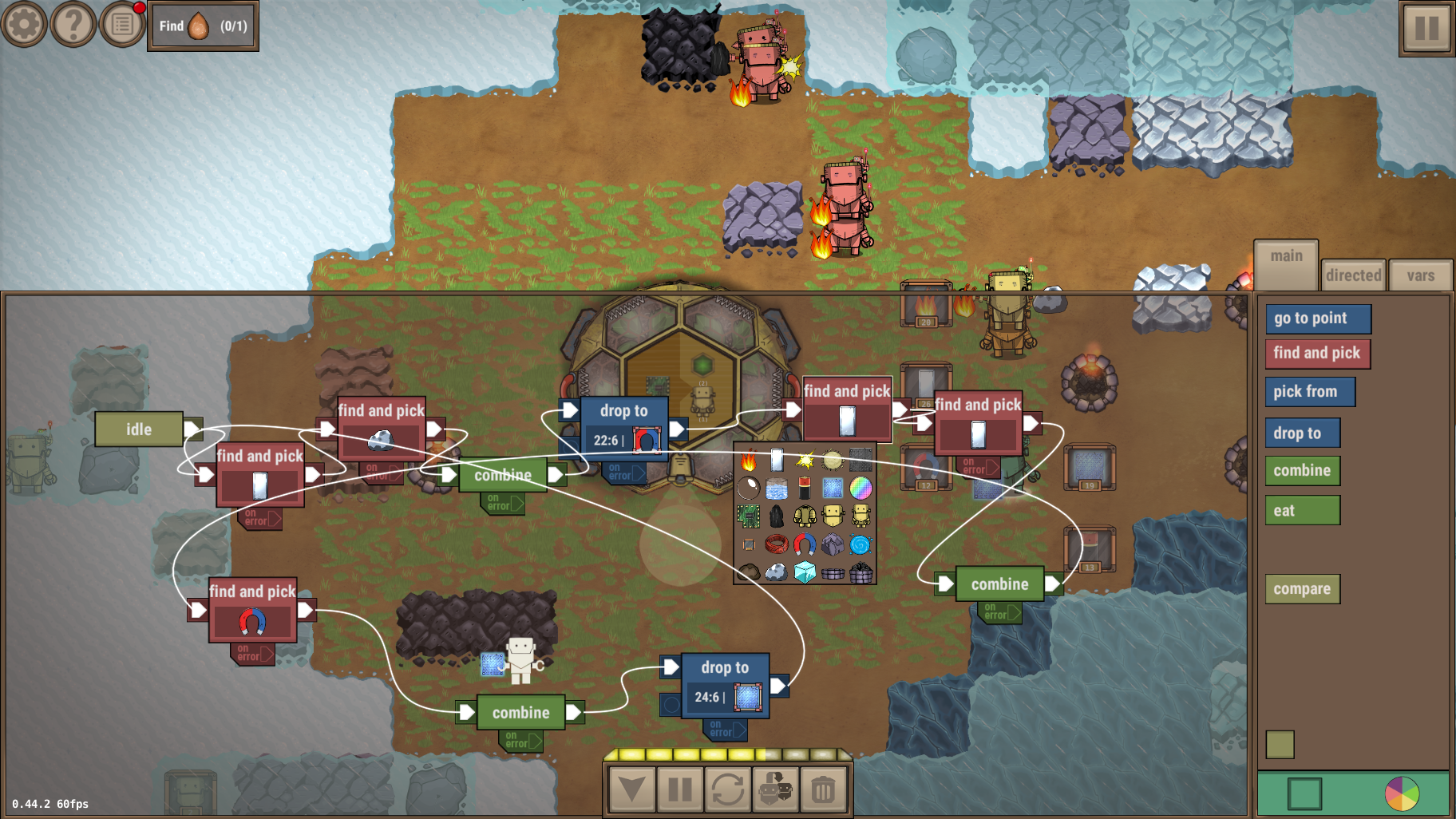 Important Links
Share your feedback on Discord
Wishlist on Steam
Follow us on Twitter
Files
js-web.0.44.2.261.zip
Play in browser
75 days ago
x86_64-darwin.0.44.2.261.zip
34 MB
75 days ago
x86_64-linux.0.44.2.261.zip
33 MB
75 days ago
x86_64-win32.0.44.2.261.zip
33 MB
75 days ago
Get Craftomation 101: Programming & Craft