What is Craftomation 101?
Craftomation 101 is a craft automation game about funny programmable robots CraftoMates who can move, eat, and craft things needed to terraform a frozen planet.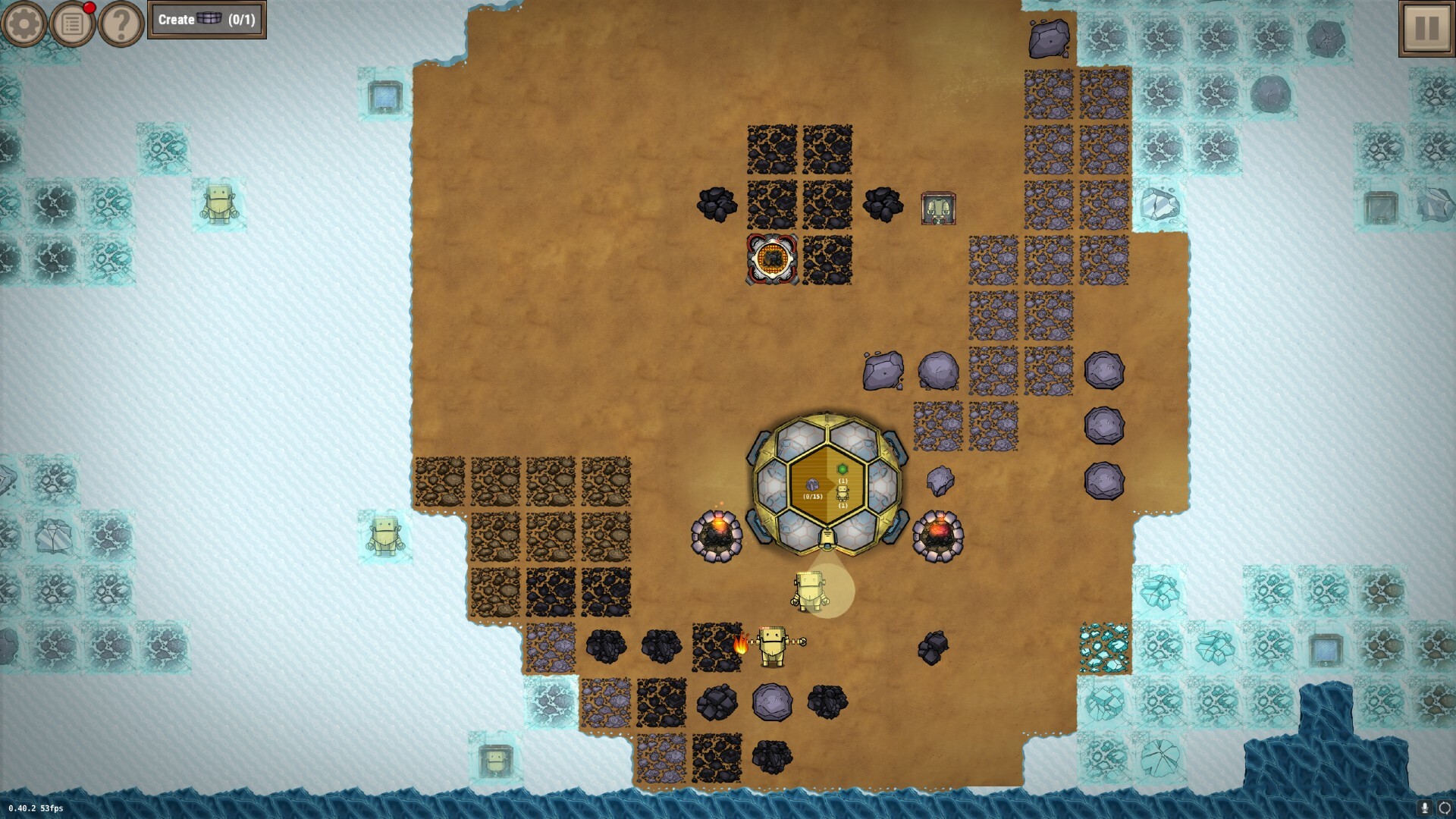 Hello everyone. I am so happy to finally share with you this very update. Why? Because the world is now completely new. It's big. It's shiny. It's covered by new snow and deeply frozen regions. All of this is hand-drew from scratch and playtested.

Also, the coding tutorial is now adaptive. It will be much harder to get stuck. so more players will have a fun understanding of how to terraform mars using visual programming. Here is the video of how Ivan tried to break it (and didn't succeed).

Version 0.41 Released!
Brand new terrain appearance including all the regions like snow, ground, and deeply frozen zones.
New big square world (x2.5 bigger than before)
Tons of bug fixes

Important Links
Share your feedback on Discord
Wishlist on Steam
Follow us on Twitter
Files
js-web.0.41.1.198.zip
Play in browser
Jul 20, 2022
x86_64-darwin.0.41.1.198.zip
31 MB
Jul 20, 2022
x86_64-linux.0.41.1.198.zip
30 MB
Jul 20, 2022
x86_64-win32.0.41.1.198.zip
30 MB
Jul 20, 2022
Get Craftomation 101: Programming & Craft